Stockholm Furniture & Light Fair February 9-13, 2021 - CANCELLED
Next Stockholm Furniture & Light Fair February 8-12, 2022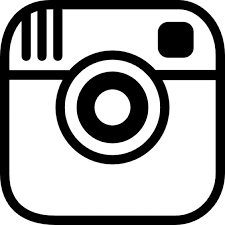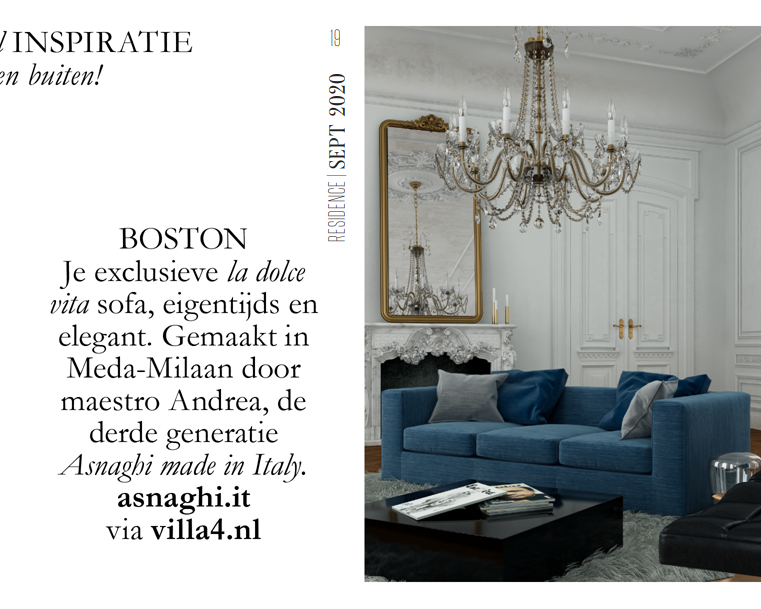 Welcome to this publication of the Dutch magazine 'RESIDENCE No.9 SALON', concerning the BOSTON sofa of Asnaghi made in Italy.
Are you looking for an exclusive 'la dolce vita' sofa, contemporary, refined and elegant? Maestro Andrea and his peoples are proud to make this for you from their workshop in Meda-Milan. If you have any questions please contact us via the e-mail contact form of just call VILLA4 at: +31(0)172-891111. References; Dolce e Gabbana. 
"Da tre generazioni i divani e le poltrone Asnaghi sono presenti nelle case più esclusive e apprezzati dalla clientela più esigente e raffinata".

Welcome at this publication in RESIDENCE No.10 'OPERA', of the Turning Boxes, 'the original', made by NAVER Collection.




NAVER / Turning Boxes '- the original - ', a design by Hans Sandgren Jakobsen for Naver Collection from Denmark.
This tower, chest of drawers, Turning Boxes, a true 'objet d'art', consists of 10 boxes with drawers which each can turn 360 degrees. The idea behind the design was to create a sculptural and decorative piece of furniture that can be changed to fit the surroundings and invites to a playful approach to the home decor. It allows you to create a unique and functional piece of furniture that fits exactly to one's individual needs. The combination of American, dark walnut and Danish, light maple accentuates the structures beautifully and gives Turning Boxes an exclusive expression. 


"The Turning Boxes  - the original - are an award-winning design from Hans Sandgren Jakobsen from 2015 and are part of the collection of the world famous Designmuseum Danmark in Bredgade, Copenhagen "

NAVER.- is derived from "Navere", a traditional Danish name for the island hopping woodworkers of earlier times, who only worked for room and board for the furniture workshops, who then taught them Mastership in exchange.
With respect for these Artisinal artists traveling in Scandinavia, our ancestors, and in appreciation of their works, we decided to name this collection of exclusive Danish design furniture after them; NAVER Collection.

If you have any questions please contact us via the e-mail contact form of just call VILLA4 at: +31(0)172-891111.



 
NAVER Collection, curated on the design exibition Material Matters, Kopenhagen, 3daysofdesign 09 2020.

We love wood. There, we said it.
Like Naver cabinetmakers, we live and breathe wood. It is natural for us to create contemporary and future furniture in wood.
We do it with great care and dedication, down to the smallest detail, both in the design and with the least possible impact on the environment. Wood naturally binds CO2 until it decays. A smart characteristic that helps people and the climate.